Animal Exhibition Paris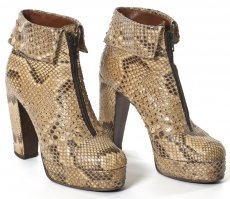 Date: 18 February - 30 November 2010

Location: Museum of Decorative Arts / Les Arts Décoratifs

Return to Paris Art Exhibitions


Description
The new Animal exhibition at the Decorative Arts Museum compares the style and use of animal images and animal products over the years on multiple areas of design.

The exhibition is divided into seven themes including the use of animal images in art, ceramics, sculpture, toys, jewelry and furniture. There is also a section devoted to fashion through the ages and you'll see the use of feathers, fur, leather and more...

Tickets to this exhibition also cover entrance to the museum's permanent collection of furniture and decorative arts from the 1400's through to 2000. The Art Deco section was probably my favorite. Very fun to browse around if you have some extra time.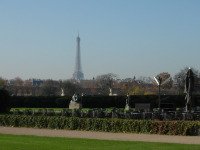 Cafe / Restaurant
Also there is a wonderful cafe/restaurant in the museum "Le Saut du Loup" with a terrace where you can enjoy views of the Louvre, the Tuilleries and even the Eiffel Tower.

Lunch menu with a glass of wine 22€ or 17€ with presentation of your museum ticket. Coffee or aperatif is about 3€ - 6€.




Museum Gift Shop
The gift show is also worth a stop. It has an excellent selection of art, architecture and fashion books (even several in English), glassware, jewelry and even some fun and unique children's toys.

Venue Information
Date: 18 February - 30 November 2010

Address: Museum of Decorative Arts, 107, Rue de Rivoli - 75001 PARIS

Tickets: Adult 9 euro / Reduced 7,5 euro / Free under 18

Times: Tuesdays to Fridays from 11 a.m. to 6 p.m.
Saturdays and Sundays from 10 a.m. to 6 p.m.
Open until 9 p.m. on Thursdays.
Closed on Mondays

Transport:
Metro: Line 1 to Palais Royal/ Musee de Louvre or Tuilleries

website: Animal Exhibition Paris