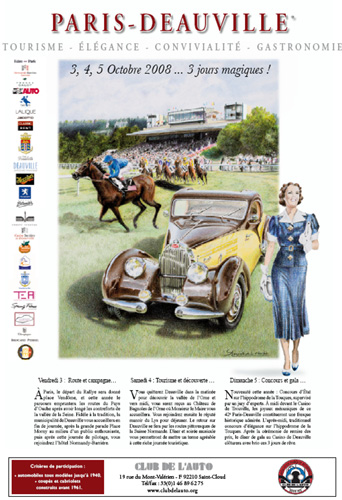 Date: 2nd - 5th of October


Location:
Place Vendôme





Click here for a list of other Family Fun Events in Paris
.
Description
The Paris-Deauville Rally includes a gathering and exhibition of pre-1940s vintage cars, coupés and cabriolets designed before 1960. Participants display their precious vehicles at the Place Vendôme starting on Thursday October 1st, 2:30pm. The rally begins at 9am from the Place Vendôme in Paris and goes to Deauville in Normandy.
Venue Information
Address
Place Vendôme, 75001 Paris
Transport Metro - Opéra
Ticket Price



Free
Web Site
www.deauville.org