Paris Garden Festival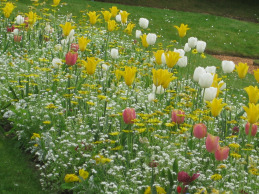 Date: September 26th - 27th, 2009
Location: Parks & Gardens all over Paris
Click here for a list of other Family Fun Events in Paris.
Click here for a list of other Festivals in Paris.

Description
With a slew of family friendly activities hosted in parks and gardens all over Paris this is a great opportunity to get out with the kids and enjoy something new.
This year the area around Notre Dame will be transformed into a Garden Festival Village, where visitors can meet landscape gardeners, environmentalists and the managers of the city's parks. If your French is up to the challenge there will be gardening workshops and demonstrations.
The Garden Festival also provides a good opportunity to discover the vineyards of Paris, in the 12th, 15th and 20th arrondissements.
Also recommended are the Parc de la Villette, Jardins du Luxembourg, Jardins des Tuileries and Jardin des Plantes.
Venue Information
Address
Parks & Gardens all Over Paris
Garden Festival Village at Notre Dame
Ticket Price Free
Opening Times
Saturday 1.30pm to 6.30pm
Sunday 10.30am to 6.30pm
Festival Village open from 10.30am to 6.30pm Saturday and Sunday
web site www.en.parisinfo.com