The House of Camondo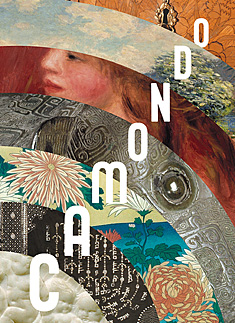 Date:6 November - 7 March

Location: Museum of Jewish Art and History

Return to Paris Art Exhibitions

Description
This exhibition takes a look back at five generations of the Camondo family from the dawn of the 19th Century until the death of the last family members 1945.

Bankers of the Ottoman Empire the Camondo family were actively involved in Turkey's economic development and played major supporting roles in significant historical events including the education of Ottoman Jews, supporting the unification of Italy and later the financing of the Suez Canal.

The Camondo family moved to France in 1869. Isaac de Camondo and his cousin Count Moise de Camondo became outstanding collectors and supported many important artistic projects. On their deaths both left their respective collections to France.

Moise's legacy was the creation of his own museum, named after his son killed in 1917, the Musee Nissim-de-Camondo. This is a beautiful museum set in the Camondo's home over looking Parc Monceau and is well worth a separate visit.

Isaac's extensive legacy included more than 800 items including over 157 drawings and paintings from the 19th Century.

The family story ended tragically with the death of Moise Camondo's daughter Beatrice de Camondo, her husband and two children in Auschwitz during the Holocaust.

The exhibition displays 250 works of art and archives left by the Camondos and offers a wonderful retrospective of this powerful and generous family.
Venue Information
Date: 6 November - 7 March

Address: Museum of Jewish Art and History, Hotel de Saint-Aignan, 71 rue du Temple 75003 Paris

Tickets: Full 6.80 euro, Reduced 4.50 euro

Times:
Monday to Friday 11:am to 6:00pm
Sunday 10:00am - 6:00pm
ClOSED SATURDAY

Transport:
Metro Line 1 to Hotel de Ville or Line 11 to Rambuteau
Bus 29, 38, 47,75